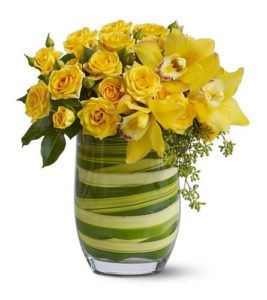 At Concierge Flowers NYC we specialize in Hotel Flower Delivery. We offer same day flower delivery and our service area covers all Manhattan hotels and restaurants. We send flowers daily to hotels on Times Square, Financial District, Fifth Ave., Central Park South, Midtown Manhattan.
Our florists are experienced in working with the Concierge Desks at the most esteemed New York City hotels and know how to wow the recipient of your thoughtful gesture with artistry and premier quality flowers. We can always suggest you the perfect choice for Anniversary flower arrangements, Birthday flower arrangements, Thank You flower arrangements, Romantic flower arrangements – or Just Because flowers. If you have selected NYC to be the city of your engagement, be sure to enquire about our special ultra romantic Engagement Package – A Room Full OF Flowers.
At Concierge Flowers NYC we do not set minimums or maximums on our flower orders to Manhattan hotels. You can order cheap flower arrangements or high-end and elaborate floral designs – we would never tell you how much to spend. We will work within your budget and will wisely choose flowers and design techniques to deliver the wow effect to the recipient of your floral order.
You can send flowers to any Manhattan hotel at any time of the day and night. Our studio is available 24/7 and you can order same day flower delivery anywhere in New York City. Our experienced florists have worked on orders to all of the hotels below, and many more:
ACE HOTEL NEW YORK 20 West 29th Street New York, NY 10001
BACCARAT HOTEL AND RESIDENCES NEW YORK 28 West 53rd Street, NY 10019
CAMBRIA HOTELS AND SUITES – NEW YORK – CHELSEA 123 West 28th Street, NY 10001
CANDLEWOOD SUITES NEW YORK CITY TIMES SQUARE 339 West 39th Street, NY 10018
HOTEL DEAUVILLE 103 East 29th Street, NY 10016
ECONO LODGE TIMES SQUARE 302 West 47th Street, NY 10036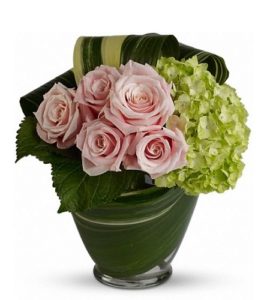 THE GALLIVANT TIMES SQUARE HOTEL 234 West 48th Street, NY 10036
IBEROSTAR 70 PARK AVENUE 70 Park Avenue, NY 10016-2507
WALDORF ASTORIA NEW YORK 301 Park Avenue, NY 10022-6897
FOUR SEASONS HOTEL NEW YORK 57 East 57th Street, NY 10022-3301
THE RITZ-CARLTON NEW YORK, CENTRAL PARK 50 Central Park So., NY 10019
THE ST. REGIS NEW YORK 2 E. 55th St. at 5th Ave., NY 10022